Outsourcing software development services company
Our creative and agile software development and programming teams work with you to build applications that reflect how you work and how your customers think.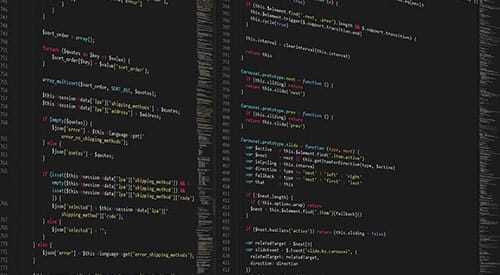 Software designed with your day-to-day mind
We pride ourselves on our innate understanding of what makes great software tick. As native programmers, we believe that focusing on agile, efficient and reliable frameworks from design structure through to user interface are paramount in keeping users engaged. Whether it's an in-house programme for your eyes only or a tool designed to be used by your global consumer base, our motto is that software should always be simple, flexible, and engaging. Our software development teams build programs around the way you work so they can always be fully integrated into your existing processes and infrastructure – regardless of language, framework, or architecture.
Adaptable, Reliable, Bespoke Services
At Cyrex, we don't believe in one-size-fits-all solutions. We work hand-in-hand with you to make sure that your software is truly yours.
Don't just listen to us, find out what our clients and partners have to say about our software deverlopment services

"The level of expertize has blown us away from day one. Cyrex knows how to develop scalable platforms that are fully modular and flexible when changes have to be made. If you're looking for a big data platform, then Cyrex is our recommendation."
Bouwjobs

"Cyrex has been a great asset to our business. They quickly understood our processes and successfully converted those into the digital space. Our day to day operations have improved significantly because of the solutions provided."
Modus

"When thinking about next generation solutions in terms of Cyber and IT, Cyrex has by far been the best party to us. Their expertise in the technology field is beyond limits as they have always delivered the impossible. We deeply respect the partnership with Cyrex and are looking forward to continue collaborating."
MoGi Group
We want to be your software development agency
Get in touch with our software development expert firm today and let's get working on the future of your business!